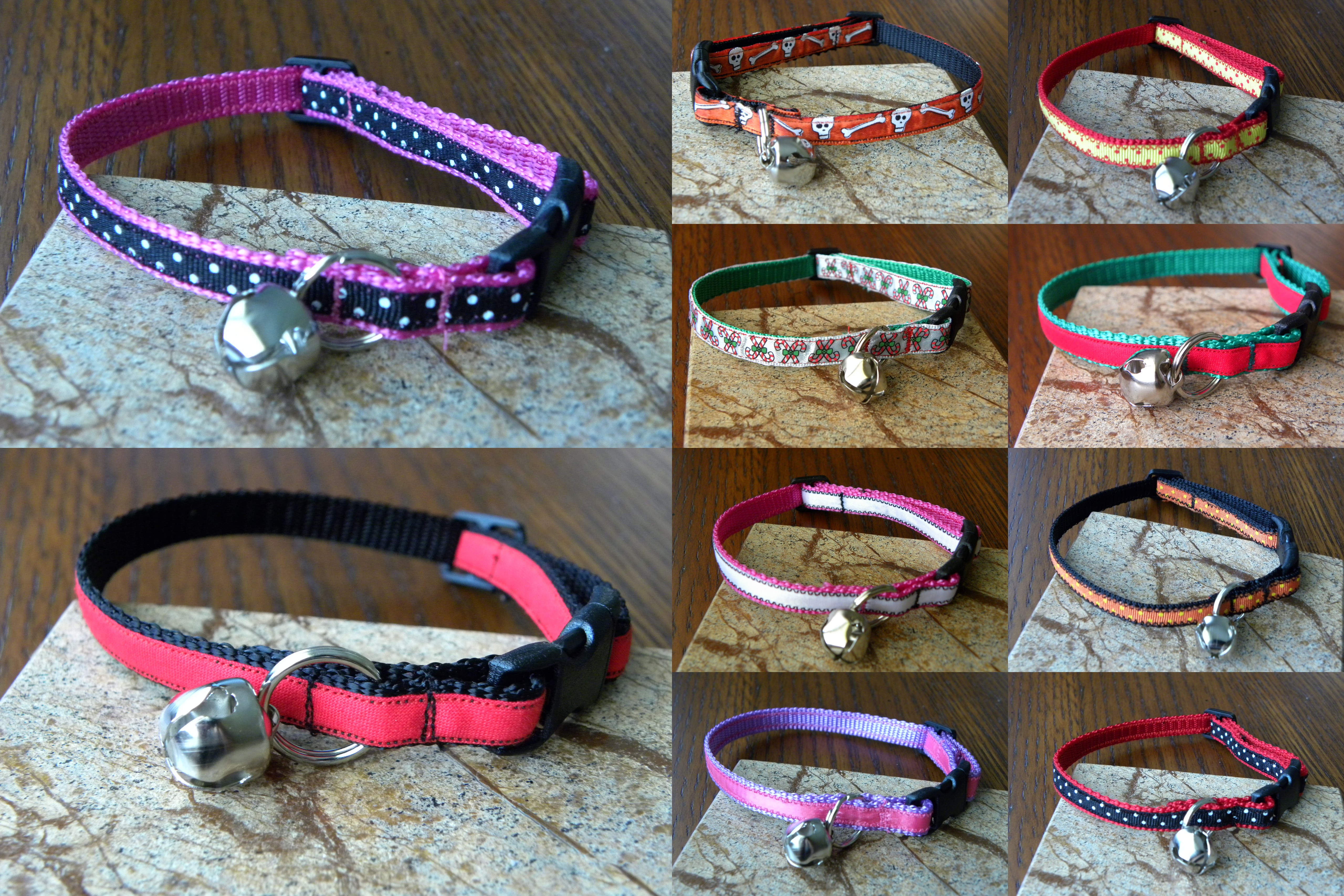 All cat collar nylons are 3/8" wide and come in 7 colors!
Black, Brown,Blue, Red, Green, Rose, and Lavender
Decorative ribbon for cat collars can be either 1/4" wide or 3/8" wide depending on how much of the nylon collar you would like to show. Collars can also be made without ribbon to emphasize your beautiful nylon selection.
3. Pick your Size
Cat: 8"-12"
Custom Length: Measure your cat's neck for a custom fit! Collar will still be adjustable. Email Katie for special requests.